College Coaches
Your Virtual Live Period Experience is Here!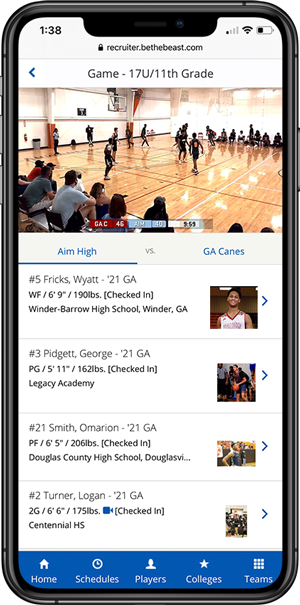 All Found Inside Your BeTheBeast Recruiter+ App!
FULL ROSTERS
PLAYER PROFILES
GPAS
FILTER SEARCH
TAKE NOTES
EASY COMPLIANCE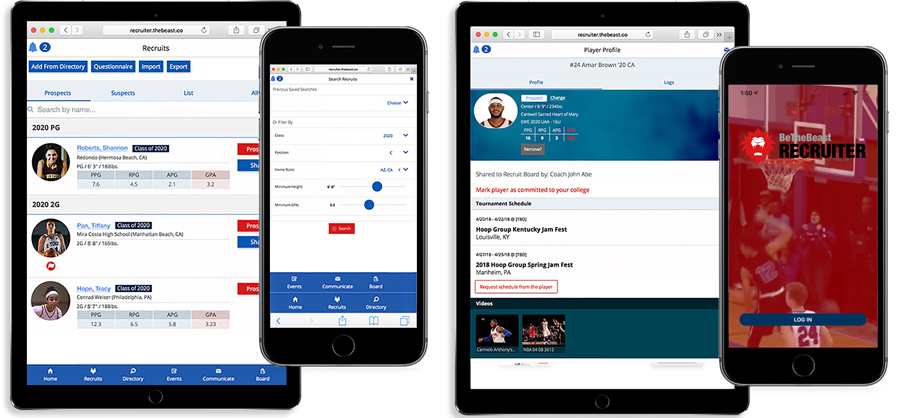 Includes: Entire Event Live Stream, Video On Demand
Alert Players You Are Watching
*This is an optional feature controlled by the college coach using the app*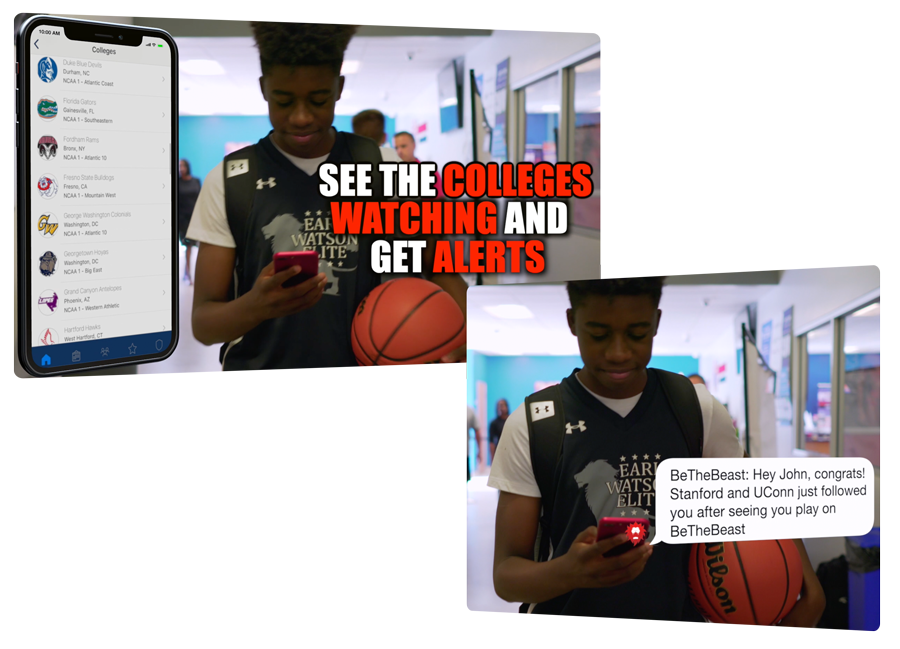 Copyright © 2011-2023 BeTheBeast Inc. All rights reserved.